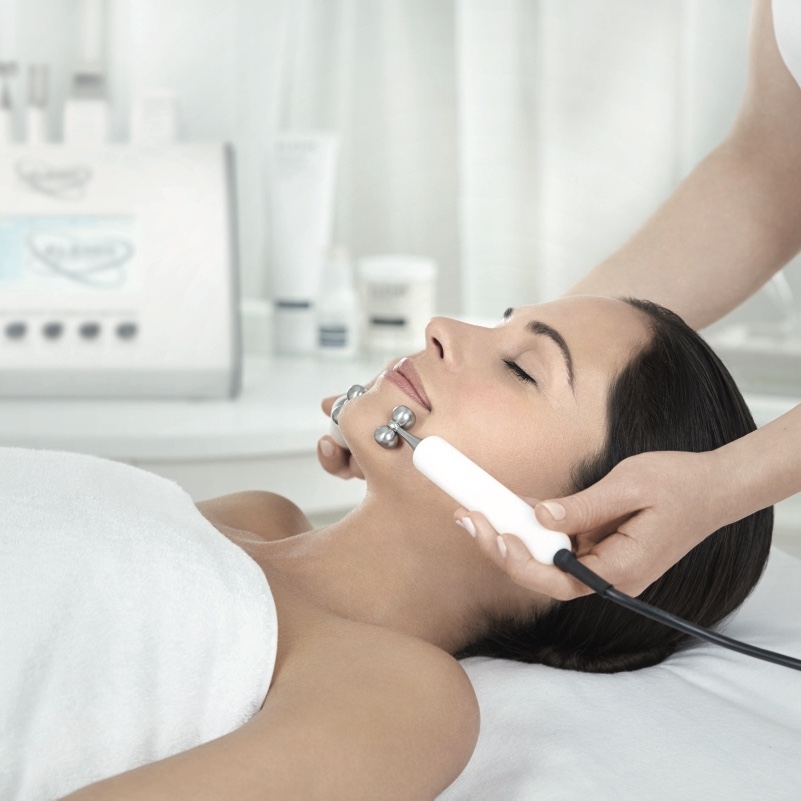 Line Eraser - £60
A powerfully rejuvenating clinically proven* facial treatment that effectively irons out wrinkles and fills out lines.
.
Firm-a-Lift - £60
A ground-breaking blend of massage and sculpting galvanic technology for a contoured complexion that is remarkably lifted.
.
Anti-Pigment Brightener - £60
Tackle uneven skin tone and discolouration with a dynamic combination of brightening actives, an ultrasonic peel, and light therapy.
.
Skin Resurfacer - £60
For a refined, even skin tone, a revolutionary facial that uses an ultrasonic peel, massage, and light therapy resulting in the smoothest skin imaginable.
.
Radiance Renew - £60
A powerful antidote for dull and tired skin, this cellular-boosting treatment targets sluggish complexions for radiant, visibly brighter skin.
.
Blemish Control - £60
Detoxify and repair damaged tissue with this thorough and deep cleansing facial leaving skin decongested and soothed.
.
Sensitive Skin Soother - £60
Oxygen infusion and red light therapy improve the skin's ability to repair itself. Calmness is restored and skin is soothed.
.
Skin Energiser For Men - £60
A multi-tasking, time efficient solution for the male complexion.
.
All facials are 55 minutes unless otherwise stated.